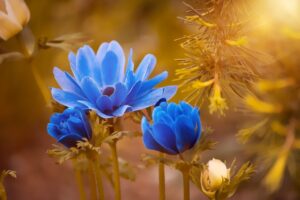 I recently moved into my first independent home. As usual, my parents trot out to help with the moving and odd jobs. And also as usual, my mother takes charge. She seems aware that she is now really pushing her son on a raft into the sea of ​​independence, away from the safe parental harbour, because everything has to be perfect. 'All walls must be white,' she says. 'That's a neutral color, you can't go wrong with it. If you want something different, you can always do that.' Can't get a pin in between.
An impersonal air bnb feeling
We are now a few days further and my house is finished. Through acquaintances we buy an excellent cupboard and sofa. Still, it doesn't feel like home yet. The walls are pristine white, the furniture solid but a little dull, and the New York poster my mother has stuck to the wall doesn't feel quite familiar either. It's probably because I've never been to New York. My house is impersonal. It looks like an average air bnb apartment. I'm about to buy odds and ends to fill my house up a bit. Paintings with 'Home is where the heart is', glass jars with decorative sand and other cozy knick-knacks. However, a friend convinces me at the last minute not to. He says all I need is a legion of indoor plants.
A house full of plants for indoors
Indoor plants bring much more life and coziness than lifeless trinkets. A window sill full of flora is a pleasant sight inside and out. The corners of the room are also suitable for many houseplant shade. I am convinced and he refers me to a website full of indoor plants on Wout.com. A wide range of green friends can be found here. Each with a comprehensive description and precise directions on how much sun, water and heat are best for the specific indoor plants. They arrived today and I am now sure that I made the right choice. My house is no longer bare and impersonal. It is full of indoor plants that I have chosen myself and that suit me. With a little help from Wout.com, keeping them alive is also an easy job. Now just get that New York poster off the wall!